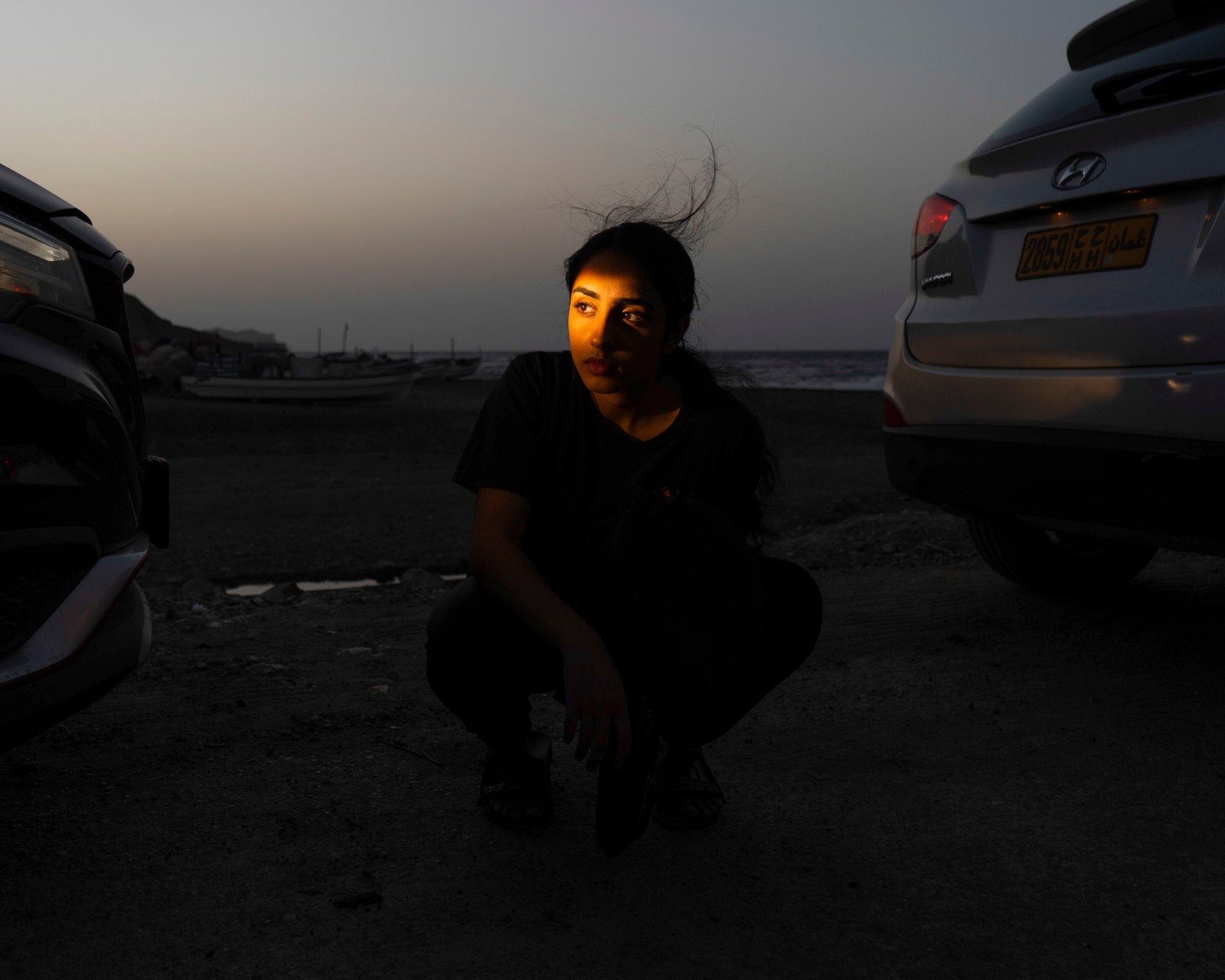 The Earth Would Die If The Sun Stopped Kissing Her, Eman Ali's selection of works for The World Today 10k project, incorporates a set of interconnected narratives that involve the proof of human presence, sources and connections, nature and man, and the manifestation of the future.

It is a month-long meditation on the artist's surroundings in Oman, between intimate interior settings and the beauty of the mundane. Her work draws from her car drives within and outside of the city and finds the presence in absence and the coinciding of man and nature. Some of her observations include the human connection to land, the celebration of individuality, bonds, and imperfections, and embrace underlying themes of separation and death. She furthermore contemplates life beyond earth, in a sense that seeks a higher power. In her selection, Eman Ali displays a gallery of individuals from the region – artists, friends, and strangers that crossed her path – that she captures and celebrates for their beauty and uniqueness.

The Earth Would Die If The Sun Stopped Kissing Her is thus an explorative, instinctive project that documents like a diary the daily, intimate, experiences of the artist and pays tribute to the land on which she lives.
What is The World Today 10K+ Collection?
138 world-class, established and emerging photographers from all 5 continents, including various Magnum photographers, brought together by Obscura DAO to take the 1st global visual timestamp of the 21st century.
13,800 native 1/1 NFT photographs of cities, landscapes, communities, people, events and conceptual images that will tell our story for centuries to come, taken Mar-Apr 2022.
Click
here
to view my full collection.