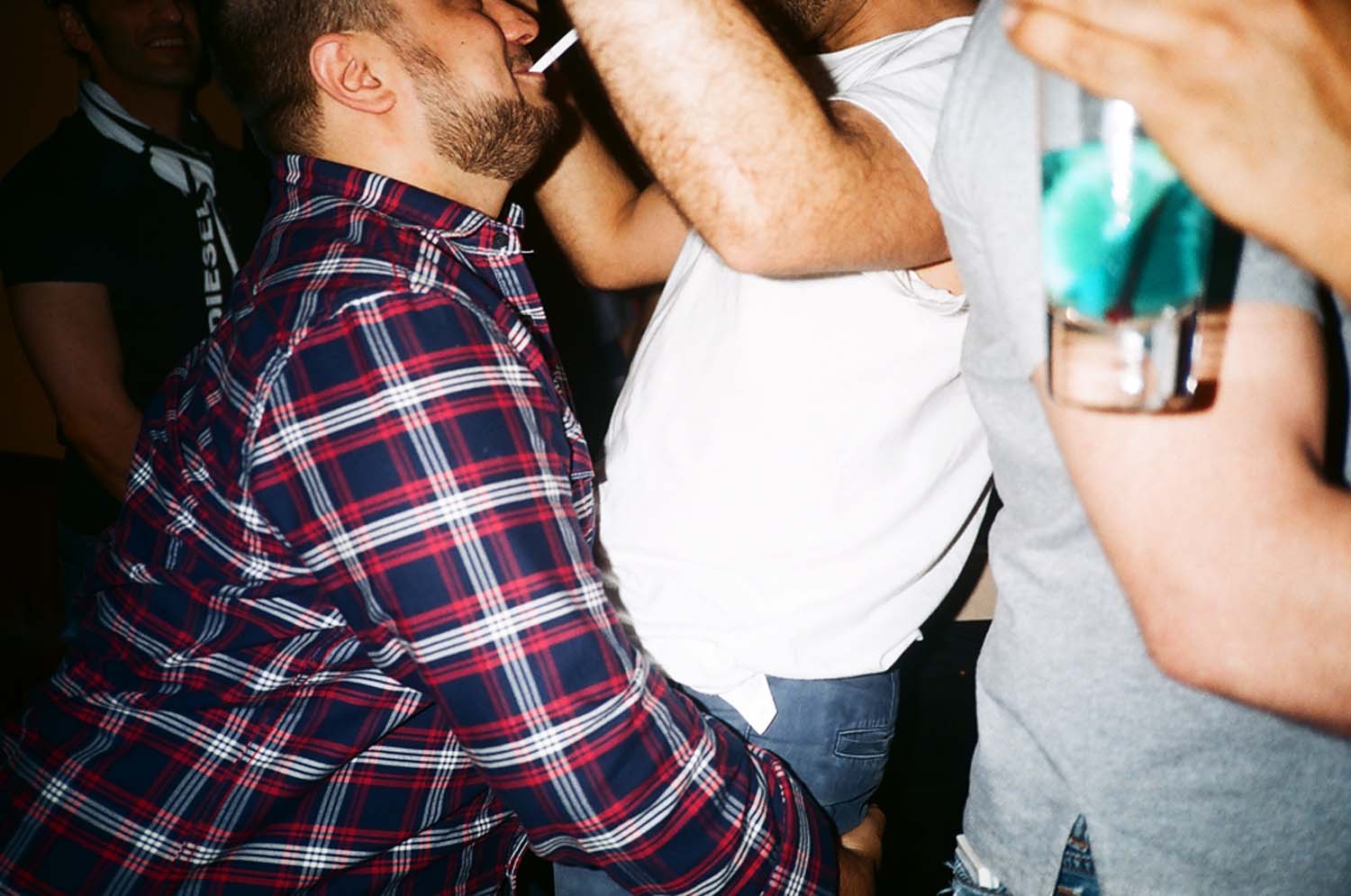 Wendy's (2012, Bahrain)
Wendy's was the unofficial gay club in Bahrain in 2012 and has since closed down. For a very short time various venues in Bahrain represent the notion of a temporary home, acting as a safe space for the gay community to come together and have fun, expressing themselves freely and openly. Because of the transient nature of these spaces, the community is constantly in motion, migrating from one public/private space to another to create a shared experience and sense of belonging.

At a time when the world was bombarded by the extensive coverage of the uprisings in the Arab world, I wanted to provide a raw documentation of what I was experiencing and living on the ground. By photographing my friends in the private spaces we found ourselves in at night, I wanted to celebrate their personal expression by juxtaposing what was being broadcasted in order to create a familiarity about a culture that seemed so foreign in the global news.

By 2013, Wendy's had rebranded and replaced its heavy metal Filipino band with exotic Ethiopian dancers attracting a predominately male heterosexual crowd, many having crossed the bridge from Saudi Arabia. No matter how often the gay community find themselves relocating to other venues across the island, they do so with great resilience and flair, unapologetic about who they are as individuals and as a collective.